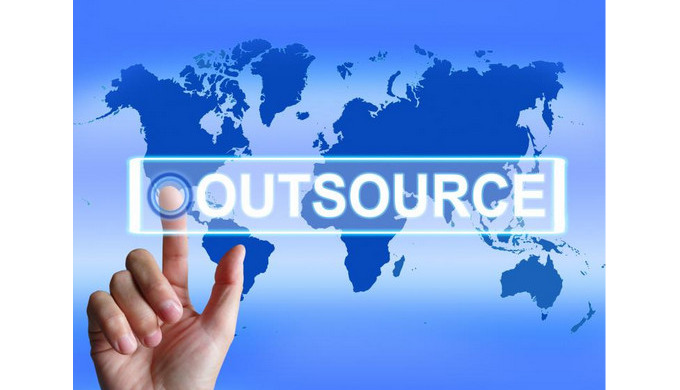 When it comes to outsourcing, in the heads of people, there are pictures of call centers, premises cleaners, or IT companies. But it is also effective to outsource many other directions of work, including sales.

What benefits outsourcing sales bring

According to many companies that
Description of the Service
When it comes to outsourcing, in the heads of people, there are pictures of call centers, premises cleaners, or IT companies. But it is also effective to outsource many other directions of work, including sales.
What benefits outsourcing sales bring
According to many companies that
outsource sales
, this approach has a list of advantages:
reduction of employees and all processes connected to them (finding, hiring, onboarding, controlling, rotating, training, firing, salary paying, sick leaves…)
cost reduction, especially if you feel that you have too many managers or some departments don't work effectively enough
the ability to focus on other tasks or even try new directions in business
utilizing better IT tools of sales and adjacent client processes, to which professional outsourcers have access (a lot of them tend to work on the verge of technologies due to high competition on the market)
speed-up the development and marketing of new products and services
the ability to optimize corporate structure
improve general performance and user experience
access to a bigger talent pool
the ability to specialize your remaining human resources, letting them drive other departments in your company or make a company smaller yet more focused on basic revenue-generating directions.
One of the toughest challenges for any manager of a company is to form a highly professional, devoted, stable, and highly motivated team. This is always a challenge (and has been so throughout the entire history of humankind). In sales, the rotation of professionals is high, sometimes spurring up to 50% a year. The reason is that people burn out by following rigid requirements for them in such a demanding department as sales. With so much time and effort, managers have one large pain about forming a really good team, which takes a large chunk of their work. By inviting sales outsourcing companies, this pain dramatically reduces (if not fully taken out from the table).
What companies can benefit from sales outsourcing
Tech companies, which have largely automated sales or are aimed at reaching them, where sellers could serve more as consultants
Startups, which would like to focus on creating and improving their product rather than on selling it. Usually, they don't have sales skills, too
Businesses with complex products, where a lot depends on a seller-consultant
Those businesses looking to scale up their size
Those companies not having professional sales teams or considering the ones they have too weak.
These companies can benefit from a range of offers that sales outsourcing teams are ready to offer: sales through emails and email campaigns, social media, chats, outbound and inbound calling, personal sales in offices and other places, and omnichannel sales.
What do you start with and how to proceed in outsourced sales?
Implementing outsourced sales teams is a multi-step process, which requires efforts and dedication on both sides of the table. Surely, every company that has a need for outsource is unique and different but the global steps to undertake may look as follows:
Determine the scope of outsourcing and expected budget.
Think of risks of outsourcing: how you will avoid client theft and responsibility for possible client database reduction. How you can secure your know-how and product/process patents and licenses from copying or stealing. How you will assure that your clientele or entrepreneur ideas won't be sold to competitors.
Scan the market and collect existing offers.
Pre-pick from the offers according to your needs and within your decision-making procedures.
Meet with selected companies and explain the picture. Hear from them. Find out what resources they can allocate to your processes, what areas of sales they cover and how exactly will you be involved in the things. Find out what IT solutions the companies may offer you to execute sales processes and reach the metrics.
Ensure your efforts align and the company-contractor can be scaled to the size that you need.
Set the goals, which will be achieved from both sides, and elaborate their time frames.
Decide on how much stuff will remain on your side after you outsource and how their responsibilities and duties will shift.
To get started, work on clear metrics and goals, design the entire process map of how will your work look like when sales are outsourced and how your company's processes transit into outsourcing company's processes. It is important to have clear points of control on those transitions and to avoid bottlenecks.
Any good outsourcing process is a great chance to boost your company's efficiency. But it requires large and willing managerial support on all stages and on all levels of management and involved employees. If you don't have that, you might want to reconsider starting such a challenging project.
Price of the Service
Price not indicated