ROTARY SCREW AIR COMPRESSORS - DIESEL POWERED AIR COMPRESSOR SKID MOUNTED COMPRESSORS 500-1500 CFM of ELGi Equipments Limited
Product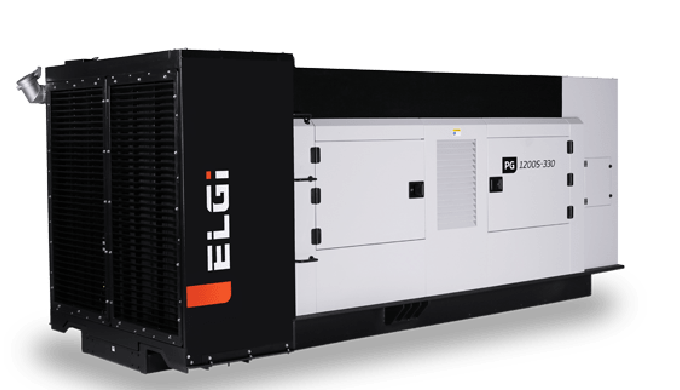 Description of the Product
Link to Brochure:
https://www.elgi.com/in/wp-content/uploads/2019/04/PG-475-1500cf-Rig-Compressor-India.pdf
WHY ELGi's SKID ​ MOUNTED AIR COMPRESSORS?
Best-in-class reliability, works in demanding work sites.
Forklift slots for ease of placing unit on a utility truck or drill rig unit.
Large access doors for ease of maintenance.
Options available to meet tier 3 emission norms.
Comes with international warranty.
​Auto high drill mode for operating at great depths and high productivity even in water yield conditions.
​Centralised control panel for ease of use.
Industrial grade steel and powder coated canopy for maximum corrosion protection and durability.
Complete range covering single-stage models up to 250 psi and two-stage models up to 400 psig.
Price of the Product
Price on request
Category of the Product