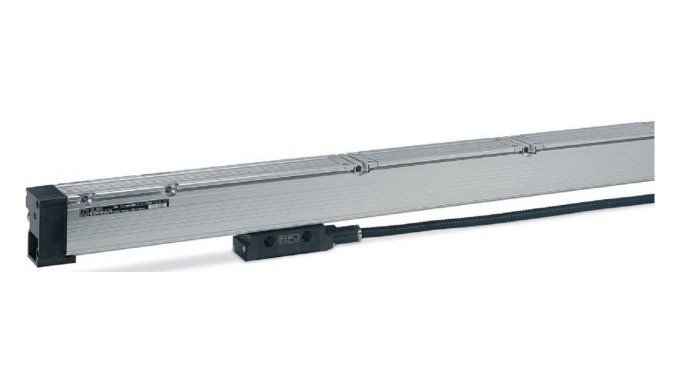 Linear encoders from HEIDENHAIN fornumerically controlled machine tools can
be used nearly everywhere. They are ideal
for machines and other equipment whose
feed axes are in a servo loop, such as milling
machines, machining centers, boring
machines, lathes and grinding machines.
The benefi cial dynamic behavior o
Description of the Product
Linear encoders from HEIDENHAIN fornumerically controlled machine tools can
be used nearly everywhere. They are ideal
for machines and other equipment whose
feed axes are in a servo loop, such as milling
machines, machining centers, boring
machines, lathes and grinding machines.
The benefi cial dynamic behavior of the
linear encoders, their high permissible
traversing speed, and their acceleration in
the direction of measurement predestine
them for use on highly-dynamic
conventional axes as well as on direct
drives.

The linear encoders with full-size scale housing are characterized by their sturdy construction, high resistance to vibration and large measuring lengths. The scanning carriage is connected with the mounting block over an oblique blade that permits mounting both in upright and reclining positions with the same protection rating.
Price of the Product
Price not indicated
Technical Details
Measuring length : 440 mm to 30040 mm
Accuracy grade : ±5 μm

Category of the Product
Ask for a quote
Company catalogues - DR. JOHANNES HEIDENHAIN GmbH