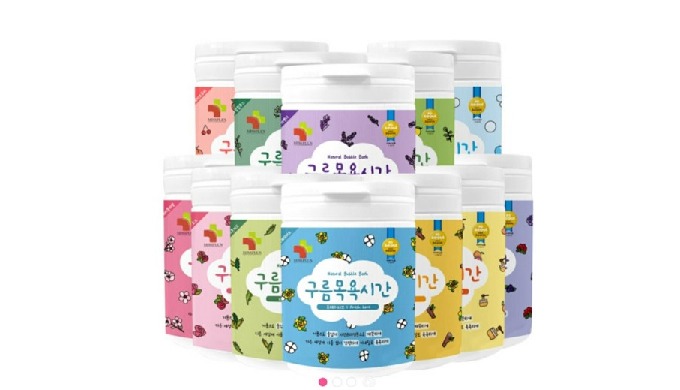 Instead of chemically made surfactants such as sodium lauryl sulfate, this product is made with natural surfactants such as
Sodium lauryl sulfoacetate and Coco-betaine.
The essential oils and moisturizing oils in this product leave your skin feeling moisturized even after your bath.
This product is a #1 best-selling product for all c...
Description of the Product
Instead of chemically made surfactants such as sodium lauryl sulfate, this product is made with natural surfactants such as
Sodium lauryl sulfoacetate and Coco-betaine.
The essential oils and moisturizing oils in this product leave your skin feeling moisturized even after your bath.
This product is a #1 best-selling product for all categories during hot deal events on major Korean online shopping malls such as
11STREET, Auction and G-Market.
The Cloud Bath Time products are skin stimulation tested and
approved non-stimulating.

Products : Measuring Spoon + Bubble Bath Powder
Volume : 500g / 12 types

5.5 USD FOB BUSAN
Price of the Product
Price not indicated
Category of the Product
Ask for a quote
Company catalogues - MISSPLUS
missplus (English)
8 pages

pingpongpang (English)
24 pages

cloudbath (English)
11 pages

diffuser (English)
13 pages